Emergency Dental Services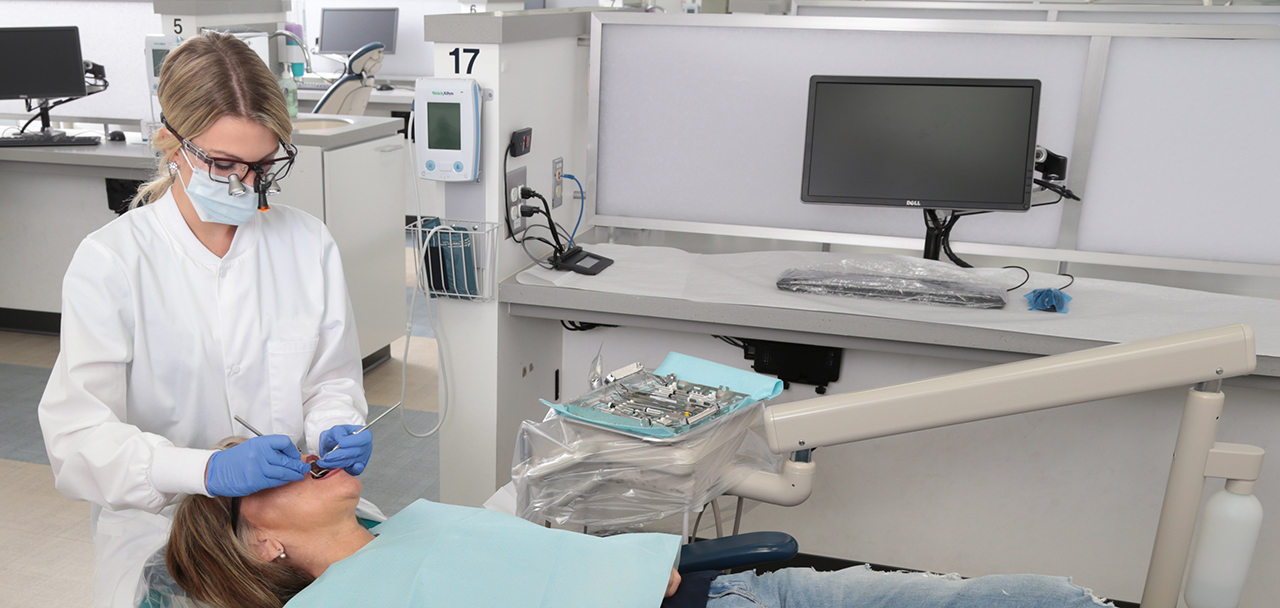 If you have a dental emergency, for example severe pain or swelling, and you are not receiving regular treatment at the dental school, you can use our walk-in emergency service.
New Patients
If you have a dental emergency and are not a regular patient at our clinics, you can use our walk-in emergency service.
Please be aware that space is limited and our walk-in emergency service is available on a first-come, first-serve basis during dental clinic hours. Clinics are closed for major holidays and at other times throughout the year for conferences, meetings and academic related events and breaks.
Our main doors open at 7:30 a.m. The Emergency Clinic begins seeing patients at 9 a.m.
NOTE: You are limited to 2 emergency visits without becoming a regular patient; exceptions may be made on a case-by-case basis.
Payment Options
We accept cash, Master Card and Visa

Personal checks are not accepted

We accept most major dental insurance plans and Medicaid.  You are responsible for the cost of treatment not covered under your dental insurance.
A fee of $80, applied towards the cost of treatment, must be paid prior to treatment
Patients of Record
If you are currently receiving dental treatment at the school and have a dental emergency, call your Patient Care Coordinator during normal business hours. 
We provide after-hours emergency for our patients in active treatment.  For after-hours emergencies, call 313-494-6700.
Patient Coordinators
 

Corktown Patient Care Coordinators

Darnella Anchrum
313-494-6743

Laverne Bussey
313- 494-6742   

Jamie Douglas
313-494-6745

Monica Eli
313-494-6946

Clarita Garcia
313-494-6945

Kenna Hill
313-494-6744

Alesia James
313-494-6946 

Merlyn McGraw
313-494-6740

Jacquis Smith
313-494-6746

 

 

UHC Patient Care Coordinators

Melanie Nevels
313-745-4375

Danyelle Vernon
313-745-4369